Our Doctors
Christopher Gee, O.D.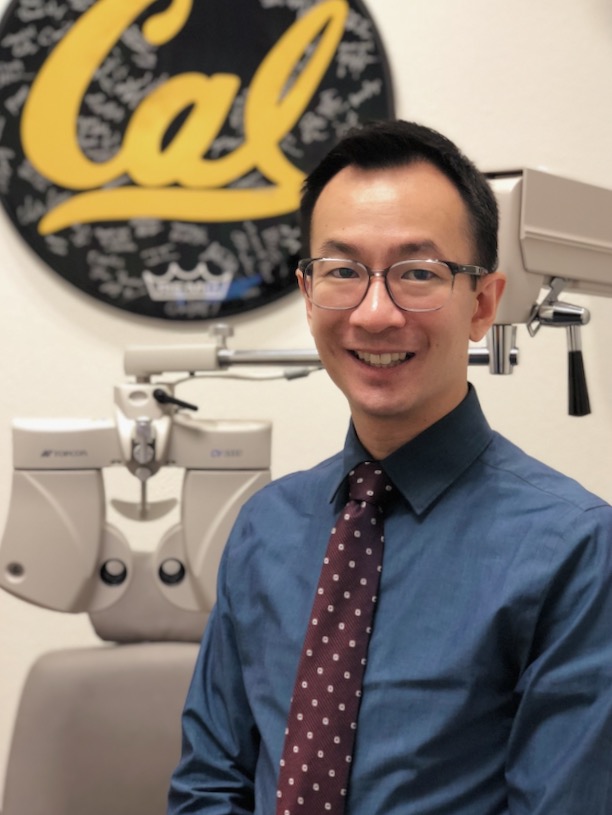 Dr. Gee is a 3rd-generation native of San Francisco who moved to Dublin in 2008. As an undergraduate student at UC Berkeley, he played the saxophone in the Cal Band and served as its student musical director. After earning his doctorate at the Berkeley School of Optometry in 2006, he joined the clinical faculty, teaching clinical case management to interns at the Berkeley Eye Center, the Alameda County Medical Center in East Oakland, and the Castle Family Health Center in the Central Valley town of Atwater. As a senior research scientist in Emeryville, Dr. Gee spent 2 years performing federally funded research on indoor lighting technology, focusing on visual performance and energy efficiency.
Dr. Gee has spent over a decade serving on the board of directors for several non-profit organizations promoting optometry and vision care in the community. He takes pride in mentoring optometry students at UC Berkeley, helping them find their own goals and passions within optometry. In 2011, the California Optometric Association named Dr. Gee their Young Optometrist of the Year. In 2023, the Alameda & Contra Costa Counties Optometric Society named him their Optometrist of the Year.
He served for seven years on the California Optometric Association's Education Committee, coordinating education events for doctors throughout California and making sure doctors stay up to date on all the latest in eye healthcare trends and technology. After chairing the committee for four years, he was elected to the COA's Board of Trustees in 2018, re-elected in 2020, and again in 2022 as the association's Secretary-Treasurer, contributing to program and policy decisions to shape the profession of optometry and propel it forward. Dr. Gee has now been recently elected as the COA's President-Elect for 2024. He now dedicates much of his "free time" to advocating for quality eye care and health care for all Californians. Dr. Gee also works as a network administrator and business/practice consultant for Vision Source, North America's premiere network of private practice optometrists.
With over a decade and a half of experience in myopia management, Dr. Gee is one of the Tri-Valley's experts in orthokeratology. And with a passion for more complex contact lens fits, anterior eye disease, and headache management, Dr. Gee is happy to work so close to home and to serve his own neighborhood as his patient base. Since Iron Horse Optometric's physical expansion in 2019, you're not as likely to catch his two whippets at the office, but you'll likely see them on walks around the neighborhood!
Sara Chiu, O.D.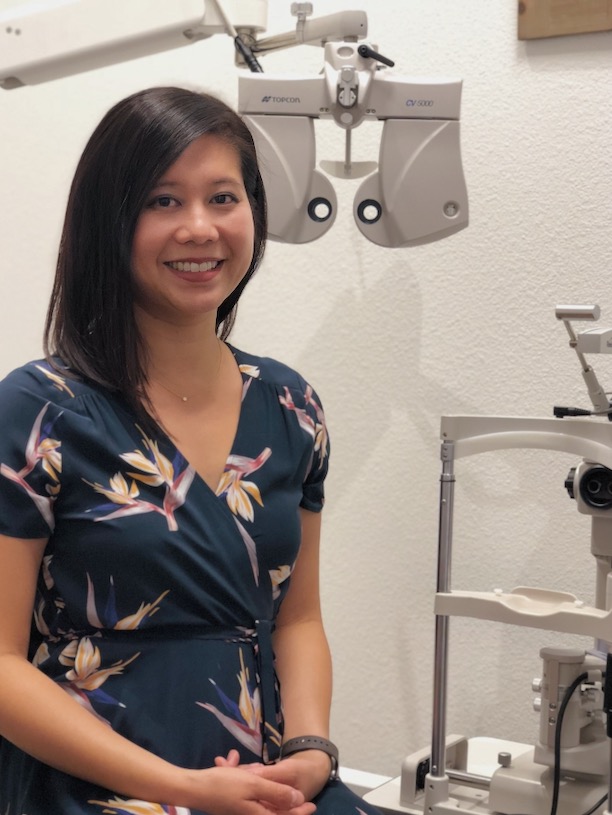 Dr. Chiu was born and raised in Vancouver, British Columbia, and completed her undergraduate degree in Cell Biology & Genetics at the University of British Columbia. While in graduate school at the UC Berkeley School of Optometry, she completed internships at the Fresno and Portland Veterans' Administration hospitals where she gained extensive training in primary-care optometry including ocular pathology and specialty contact lens fitting. Dr. Chiu was the recipient of the 2006 Julius Neumeuller Award in Optics awarded by the American Optometric Association for her research work in myopia (nearsightedness). In 2011, Dr. Chiu was named "Young Optometrist of the Year" by the Alameda & Contra Costa Counties Optometric Society. Dr. Chiu is a Past-President of the Bay Area Optometric Council which connects leaders in the profession across the greater San Francisco Bay Area. She also served on the California Optometric Association's Education and Clinical Practice Committee and was responsible for the educational programs of the annual Monterey Symposium and OptoWest programs. Finally, Dr. Chiu works as an administrator for the Vision Source network of optometrists in Alameda and Contra Costa counties.
Dr. Chiu is a mother of two young boys and is passionate about pediatric eye care. Dr. Chiu has a specialized passion for children's myopia management and has over 15 years of experience in orthokeratology and multifocal contact lens fitting for childhood myopia.
When Dr. Chiu is out of the office, she enjoys spending time with her boys, her labradoodle, and optometrist husband (not Dr. Gee).  She loves barre classes, skiing in Tahoe with her family, trying new restaurants, and will never say no to a fresh cup of Philz Coffee!
Erika Park, O.D.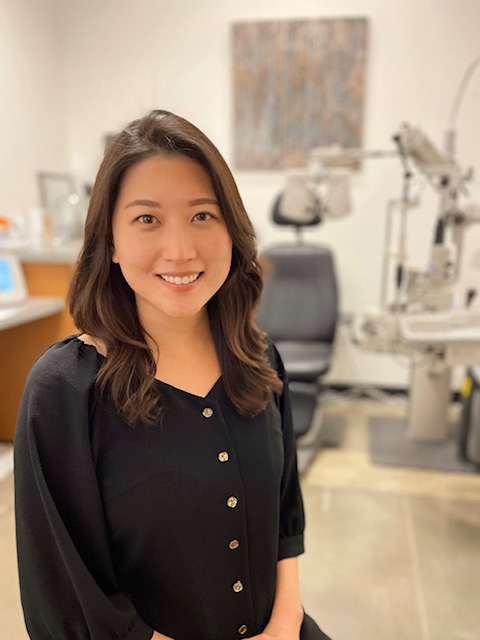 Dr. Erika Park was born in Seoul, Korea and immigrated to the United States when she was 7. She grew up in Santa Cruz and moved to Austin, Texas as a teenager where her parents still reside. She is fluent in Korean and visits Korea often to visit family.
Dr. Park attended Brown University and received her Bachelor of Science degree in Chemical Biology. During her gap year, she worked at a large retinal specialty practice in Austin where she traveled to satellite clinics in surrounding rural areas. She went on to earn her Doctor of Optometry degree at UC Berkeley. As a clinician, she completed rotations through Omni Eye Services (a tertiary ophthalmology clinic in Manhattan), Hayward Community Clinics, Veterans Affairs Rehabilitation Center in Southern Oregon, and UC Berkeley's primary care and specialty clinics.
Dr. Park is especially interested in specialty contact lenses including multifocal contact lenses, orthokeratology lenses for myopia myopia management, and scleral contact lenses for irregular corneas or ocular conditions such as keratoconus. She is certified to fit Paragon's CRT nighttime lenses, GP Specialists' nighttime iSee lenses, CooperVision's MiSight lenses, and Alden Optical's Zenlens scleral lenses.
Recreationally, Dr. Park enjoys traveling the world, hiking around the Bay Area, trying new recipes in the kitchen, and finding the best local ice cream shops.