Our Doctors
Christopher Gee, O.D.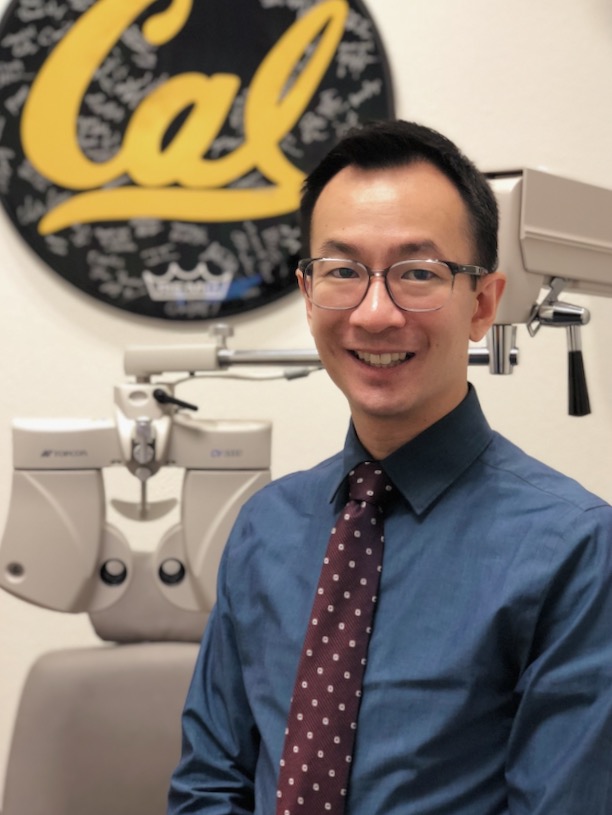 Dr. Gee is a 3rd-generation native of San Francisco who moved to Dublin in 2008. As an undergraduate student at UC Berkeley, he played the saxophone in the Cal Band and served as its student musical director. After earning his doctorate at the Berkeley School of Optometry in 2006, he joined the clinical faculty, teaching clinical case management to interns at the Berkeley Eye Center, the Alameda County Medical Center in East Oakland, and the Castle Family Health Center in the Central Valley town of Atwater. As a senior research scientist in Emeryville, Dr. Gee spent 2 years performing federally funded research on indoor lighting technology, focusing on visual performance and energy efficiency.
Dr. Gee has spent over a decade serving on the board of directors for several non-profit organizations promoting optometry and vision care in the community. He takes pride in mentoring optometry students at UC Berkeley, helping them find their own goals and passions within optometry. In 2011, the California Optometric Association named Dr. Gee their "Young Optometrist of the Year." He served for seven years on the California Optometric Association's Education Committee, coordinating education events for doctors throughout California and making sure doctors stay up to date on all the latest in eye healthcare trends and technology. After chairing the committee for four years, he was elected to the COA's Board of Trustees in 2018 and now dedicates much of his "free time" to advocating for quality eye care and health care for all Californians. Dr. Gee also works as a network administrator and business/practice consultant for Vision Source, North America's premiere network of private practice optometrists.
With over 12 years of experience in myopia management, Dr. Gee is one of the Tri-Valley's experts in orthokeratology. And with a passion for more complex contact lens fits, anterior eye disease, and headache management, Dr. Gee is happy to work so close to home and to serve his own neighborhood as his patient base. If you don't happen to catch his two whippets at the office, you'll likely see them on walks around the neighborhood!
Sara Chiu, O.D.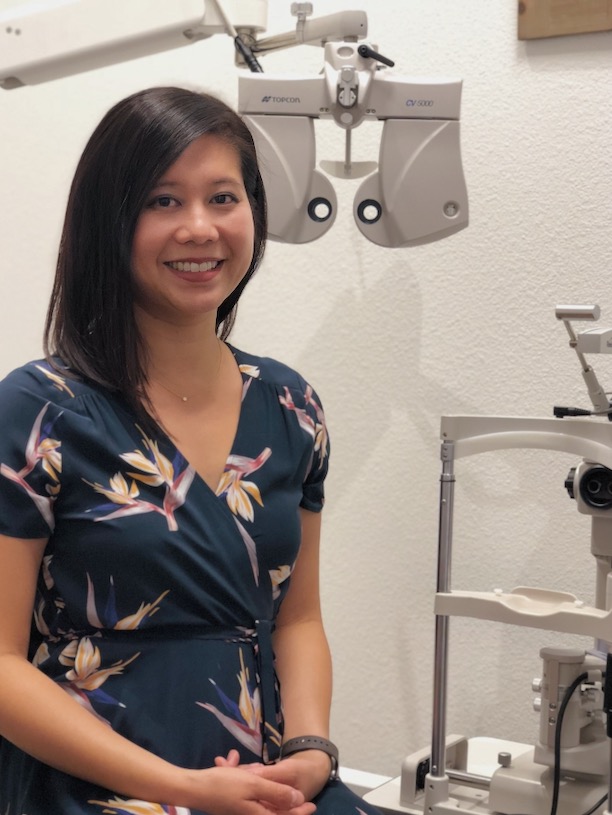 Dr. Chiu was born & raised in Vancouver, British Columbia, and completed her undergraduate degree in Cell Biology & Genetics at the University of British Columbia. While in graduate school at the UC Berkeley School of Optometry, she completed internships at the Fresno and Portland Veterans' Administration hospitals where she gained extensive training in primary-care optometry including ocular pathology and specialty contact lens fitting. Dr. Chiu was the recipient of the 2006 Julius Neumeuller Award in Optics awarded by the American Optometric Association for her research work in myopia (nearsightedness). In 2011, Dr. Chiu was named "Young Optometrist of the Year" by the Alameda & Contra Costa Counties Optometric Society. Three years later she was elected President of the society, on whose behalf she organized a panel forum of state leaders and health officials to educate the community on the Affordable Care Act. Dr. Chiu is a Past-President of the Bay Area Optometric Council which connects leaders in the profession across the greater San Francisco Bay Area. She currently serves on the California Optometric Association's Education and Clinical Practice Committee and is responsible for the educational programs of the annual Monterey Symposium and OptoWest programs. Finally, Dr. Chiu works as an administrator for the Vision Source network of optometrists in Alameda and Contra Costa counties.
Dr. Chiu is a mother of two young boys and is passionate about pediatric eye care.  She advocates for infant wellness exams by being a provider of the American Optometric Association InfantSEE program and specializes in myopia control for children.
When Dr. Chiu is out of the office, she enjoys spending time with her boys, her cockapoo, and optometrist husband (not Dr. Gee).  She loves barre classes, yoga, trying new restaurants, and will never say no to a fresh cup of Philz Coffee!
Emmeline Jang, O.D.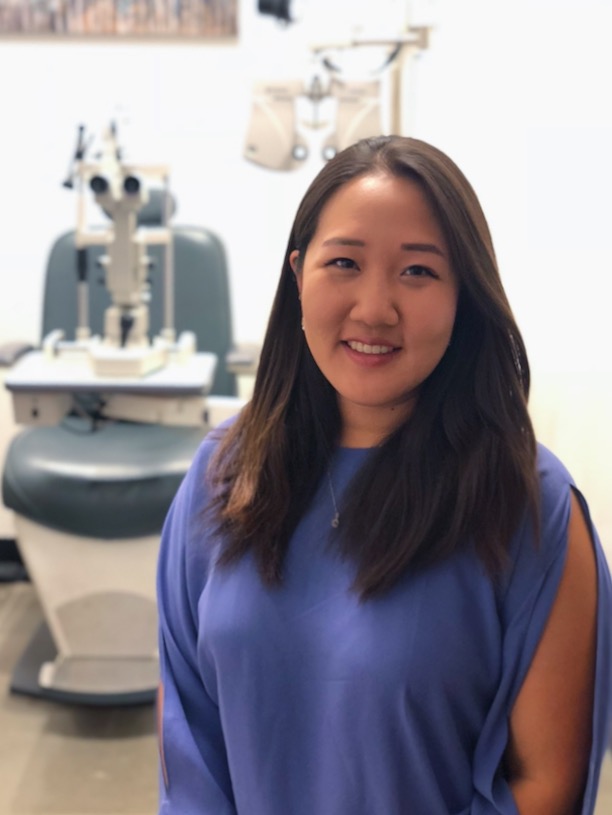 Dr. Emmeline Jang was born in Florida and raised in the Bay Area. After graduating from Foothill High in Pleasanton, she attended UC Berkeley for her bachelor's degree in molecular & cell biology with an emphasis in neurobiology. While at Cal, she worked for the Dean of the School of Optometry in his laboratory performing amblyopia research, studying how lazy eyes could be improved in adulthood.
While working towards her doctorate degree, Dr. Jang got involved with different organizations that focused on volunteer work to provide vision care for the underserved, even flying to Nicaragua to give eye exams in communities with no eye clinics. She also served as a leader in her class council. She did her clinical externship work at Ezra Medical Center and East New York Hospital, both located in Brooklyn that had special emphases in vision therapy and ocular disease. Since earning her doctorate from the State University of New York, School of Optometry in 2014, Dr. Jang has been practicing in Manhattan and the Bronx, and only recently moved back home to California in 2018. Dr. Jang is tri-lingual, proficient in Spanish and Korean, and able to perform examinations in both. During her spare time, she enjoys traveling, photography, hiking, snowboarding, and exploring new restaurants in search of amazing food.