Myopia Management
Iron Horse Optometric Group is now the home of the East Bay Myopia Clinic.

What is myopia?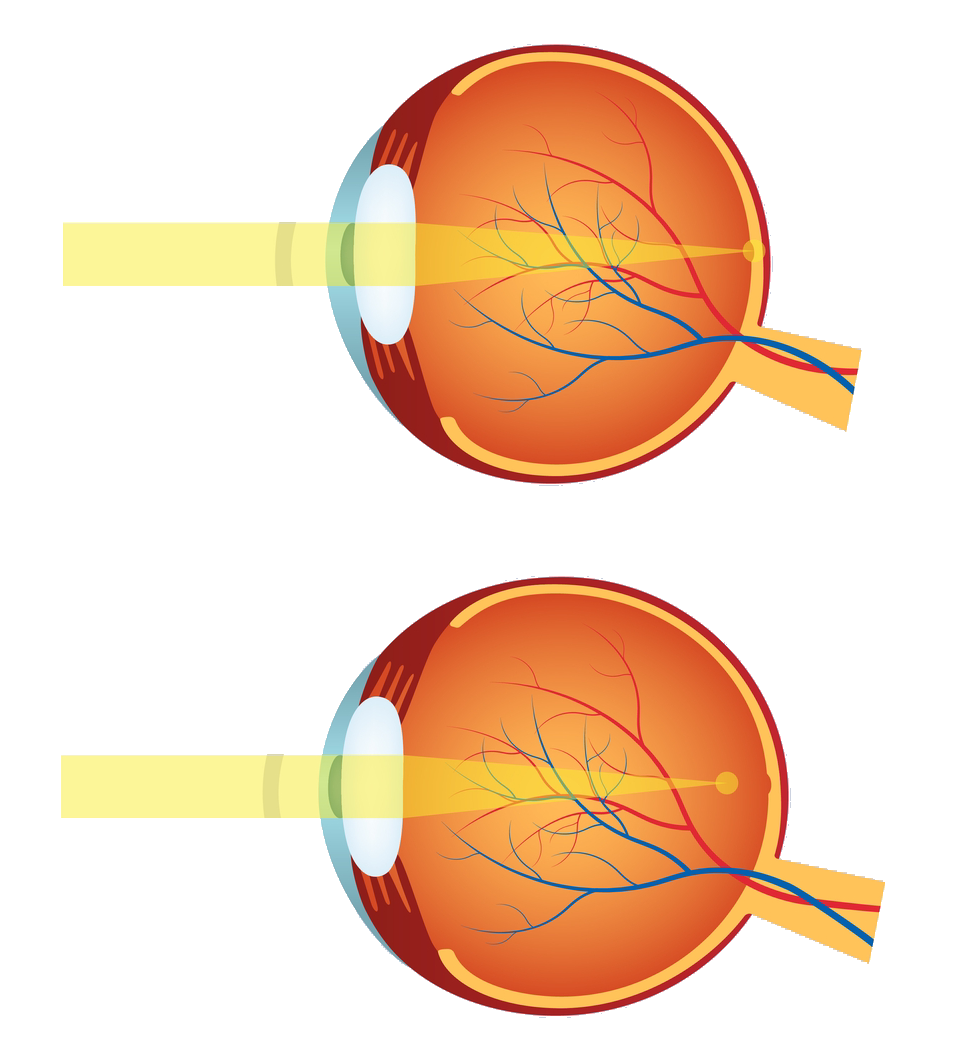 Myopia is the technical term for nearsightedness, the condition that causes over 40% of Americans to see blurry far away while leaving their close-up vision clear. Myopia is usually the result of the eyeball simply growing too long from front to back (usually during our growing years). In the diagram on the right, the longer eyeball on the bottom has light focused in front of the back of the eye, instead of directly on the back of the eye.
With each new generation, the rates of myopia are dramatically increasing, and the average amount of myopia is also getting worse and worse. Realizing this epidemic, researchers around the world are studying how and why myopia progresses. And of course, any new understanding helps us develop new ways to combat myopic progression. The process of attempting to slow down myopic progression as young people grow is called "myopia management."
A clinic just for myopia management
Our doctors combined have over 25 years of experience with myopia management. While we didn't pioneer the practice, we've stayed on the forefront of emerging techniques and aim to utilize the latest research every day. New studies are published regularly. As experts in the field, we are constantly updating our tools, techniques, and answers to common questions.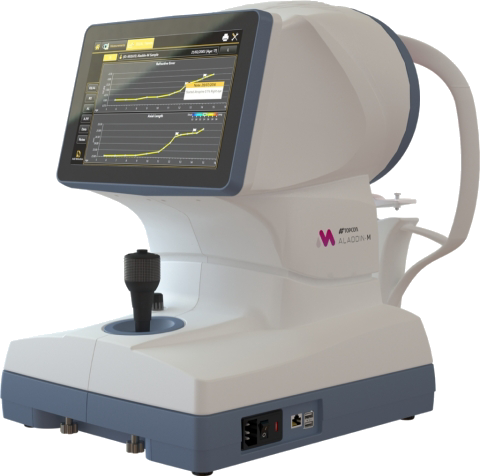 In August 2020, Topcon announced the launch of its new Aladdin-M biometer, a new instrument that allows doctors to track myopia not just by vision but also by eye curvature and axial length. Combined with its additional topography and pupilometry features, the additional data is streamlining myopia management decisions. Thanks to our Vision Source partnership, we were one of the first in line to place our order, and it's already an integral part of our myopia clinic.
Take control of your myopia
Every growing child is different, and the best strategy to slow down myopic progression varies from patient to patient. Our consultation will identify the most appropriate strategy for each case which can vary by age, lifestyle, activity level, maturity, and, of course, amount of myopia.
Scientific studies are identifying numerous behaviors and habits that seem to affect myopic progression. At each consultation, we'll review the latest studies and discuss best habits. If your child's myopia is progressing at a rate that cannot adequately be managed by simple behavioral modification, one of our myopia management programs might be a better fit.
You can enroll into one of our two myopia management programs:
Myopia Management Max Program
Early Myopia Management Program
We'll discuss which program would be most appropriate for your situation during the consultation.
Myopia Management Max Program
When you enroll in our more aggressive program, your doctor will have a complete arsenal of methods known to most effectively slow down myopia progression. It may include one or more of the following methods:
Nighttime Orthokeratology Lenses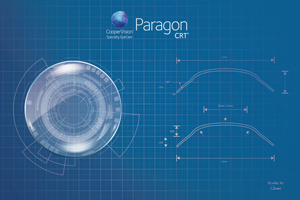 Ortho-k, as we say for short, is the process of temporarily reshaping the middle of the cornea, the front lens of the eye. It's done by wearing a very breathable contact lens each night during sleep. The gentle pressure from the lens displaces fluid in the central cornea resulting in a mild flattening that lasts for about a day and a half. As a bonus, when you remove your ortho-k lenses in the morning, you typically continue to see clearly for the duration of the day. …without your contacts or glasses! In fact, many patients seek us out for ortho-k not for myopia management, but for the ability to play sports without daytime contacts or glasses.
Daytime Myopia Management Lenses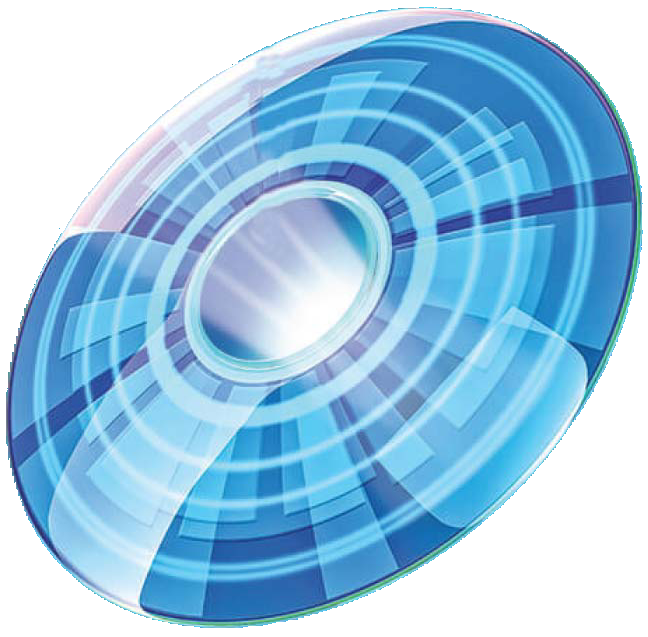 Special contact lenses can strategically use defocused light to reduce eyeball growth. Of course, both distance and near vision should be clear when the lenses are worn; but unlike ortho-k, glasses are still required for those times when the lenses are not being worn.
Prescription Eye Drops
Specially formulated eye drops, custom-made at a compounding pharmacy (not available at a regular retail pharmacy), can slow myopia progression when used before bedtime. We identify the most appropriate concentration for each patient and adjust as each child grows.
Early Myopia Management Program
Our lighter-tier program is for our younger patients who aren't especially myopic yet but whose eye growth pattern suggests that significant myopia is in their near future. It's also the program best suited for patients who may not yet be ready for contact lens wear.
With both our "Max" and "Early" programs, we'll be plotting your eyeball growth throughout the year to monitor efficacy and make adjustments as needed.
Schedule an appointment for an eye exam and myopia management consultation so our doctors can discuss whether myopia management is appropriate for your child.