Christopher Gee, O.D.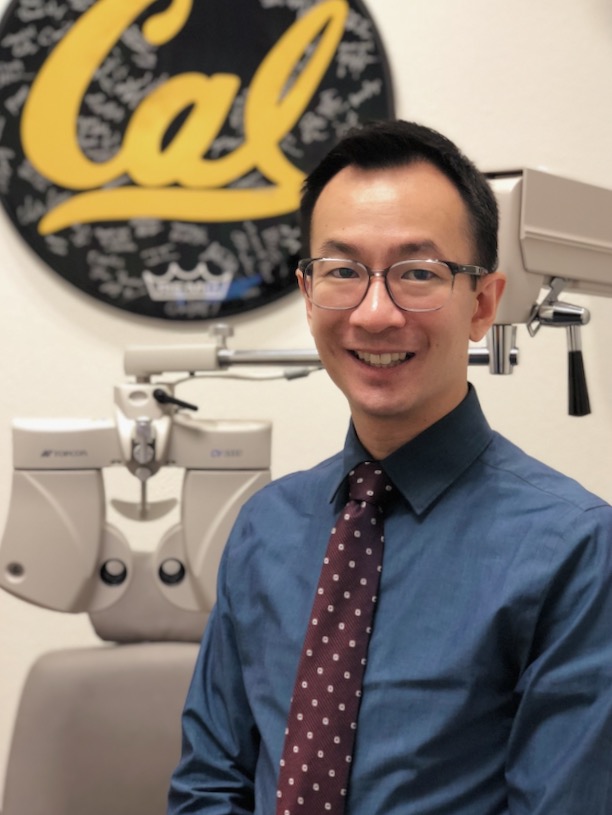 Dr. Gee is a 3rd-generation native of San Francisco who moved to Dublin in 2008. As an undergraduate at UC Berkeley, he marched the saxophone in the Cal Band and served as its student musical director. After earning his doctorate at the Berkeley School of Optometry in 2006, he joined the clinical faculty, teaching clinical case management to interns at the Berkeley Eye Center, the Alameda County Medical Center in East Oakland, and the Castle Family Health Center in the Central Valley town of Atwater. As a senior research scientist in Emeryville, Dr. Gee spent 2 years performing federally funded research on indoor lighting technology, focusing on visual performance and energy efficiency.
Dr. Gee has spent a decade serving on the board of directors for several non-profit organizations promoting optometry and vision care in the community. In 2011, the California Optometric Association named Dr. Gee their "Young Optometrist of the Year." He served for seven years on the California Optometric Association's Education Committee, coordinating education events for doctors throughout California and making sure doctors stay up to date on all the latest in eye healthcare trends and technology. After chairing the committee for four years, he was elected to the COA's Board of Trustees in 2018 and now dedicates much of his "free time" to advocating for quality eye care and health care for all Californians. Dr. Gee also works as a network administrator and business/practice consultant for Vision Source, North America's premiere network of private practice optometrists.
With a passion for more complex contact lens fits, orthokeratology, and pediatric optometry, Dr. Gee has been serving the Tri-Valley community in private practice since 2007 in Livermore. As a Dublin resident, he is excited to serve his neighbors closer to home. Perhaps you already see his two whippets, Zinger & Roxy, around the neighborhood!
Dr. Gee is licensed at the highest level under California law and are therefore certified to diagnose & medically treat eye diseases including glaucoma, macular degeneration, eye infections, and dry eye syndromes.