Erika Park, OD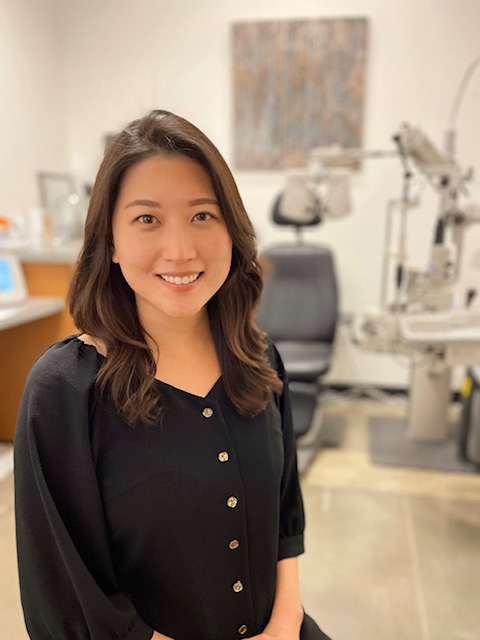 Dr. Erika Park was born in Seoul, Korea and immigrated to the United States when she was 7. She grew up in Santa Cruz and moved to Austin, Texas as a teenager where her parents still reside. She is fluent in Korean and visits Korea often to visit family.
Dr. Park attended Brown University and received her Bachelor of Science degree in Chemical Biology. During her gap year, she worked at a large retinal specialty practice in Austin where she traveled to satellite clinics in surrounding rural areas. She went on to earn her Doctor of Optometry degree at UC Berkeley. As a clinician, she completed rotations through Omni Eye Services (a tertiary ophthalmology clinic in Manhattan), Hayward Community Clinics, Veterans Affairs Rehabilitation Center in Southern Oregon, and UC Berkeley's primary care and specialty clinics.
Dr. Park is especially interested in specialty contact lenses including multifocal contact lenses, orthokeratology lenses for myopia myopia management, and scleral contact lenses for irregular corneas or ocular conditions such as keratoconus. She is certified to fit Paragon's CRT nighttime lenses, GP Specialists' nighttime iSee lenses, CooperVision's MiSight lenses, and Alden Optical's Zenlens scleral lenses.
Recreationally, Dr. Park enjoys traveling the world, hiking around the Bay Area, trying new recipes in the kitchen, and finding the best local ice cream shops.
Dr. Park is licensed at the highest level under California law and is therefore certified to diagnose & medically treat eye diseases including glaucoma, macular degeneration, eye infections, and dry eye syndromes.