We're Working Hard to Keep You Safe from COVID
Aligning with the new Health Orders issued by Alameda County that go into effect on February 16, 2022, masks will still be required of all staff, patients, and visitors throughout our clinic regardless of vaccination status.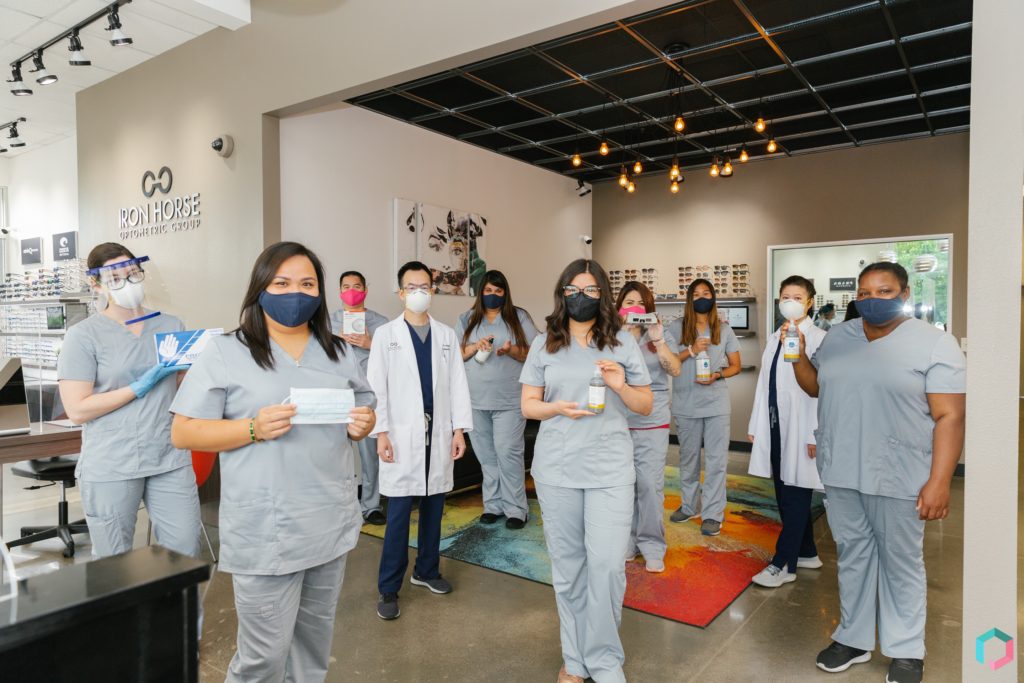 To ensure our patients', staff's, and doctors' safety; we have implemented protocols consistent with guidelines by the CDC, OSHA, and Alameda County Department of Public Health.
Patients are expected to arrive to their appointments wearing masks that are compliant with the county's order. N95 masks, surgical masks, cloth masks, and bandanas are all acceptable. Masks with exhalation valves are not acceptable.
Patients should arrive alone without guests or family members. When a minor is a patient, they must be accompanied by one adult. Other siblings or family members who cannot wait in the car should be left at home.
Patients should complete all forms online before their appointment time. Leaving forms to be completed during the actual appointment time may not leave adequate time for the exam and  may result in the appointment being rescheduled to a later date.
Patients should send us a text message upon their arrival and wait in their car. When ready, a technician will call to begin the exam interview process over the phone.
All doctors and staff have been vaccinated against COVID-19. We will still be masked at all times for your protection. Breath shields are in place at service counters and in each exam room. Exam rooms will be thoroughly cleaned and sanitized between each patient.
Shoppers are welcome to browse and add glasses frames to a tray before sitting down to try them on in front of a mirror. All touched frames will then be cleaned and sterilized before being replaced on the display shelves.
We understand our constantly updating protocols change the Iron Horse Optometric experience, and we appreciate everyone's patience and understanding while we continue to adjust. If you have any concerns or need any extra accommodations, please call us so we can help.