Emmeline Jang, OD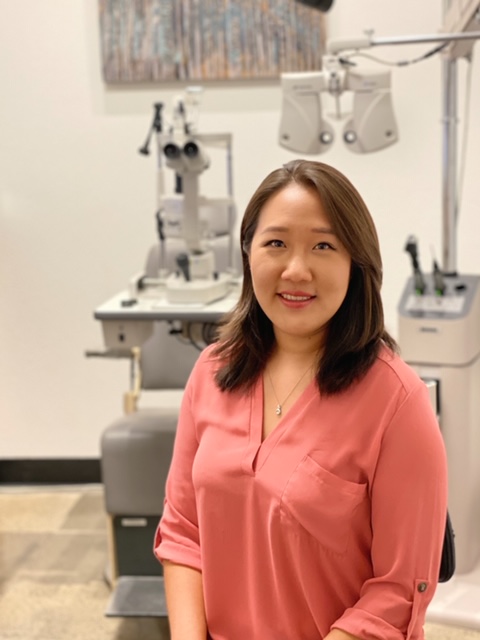 Dr. Emmeline Jang was born in Florida and raised in the Bay Area. After graduating from Foothill High in Pleasanton, she attended UC Berkeley for her bachelor's degree in molecular & cell biology with an emphasis in neurobiology. While at Cal, she worked for the Dean of the School of Optometry in his laboratory performing amblyopia research, studying how lazy eyes could be improved in adulthood.
While working towards her doctorate degree, Dr. Jang got involved with different organizations that focused on volunteer work to provide vision care for the underserved, even flying to Nicaragua to give eye exams in communities with no eye clinics. She also served as a leader in her class council. She did her clinical externship work at Ezra Medical Center and East New York Hospital, both located in Brooklyn that had special emphases in vision therapy and ocular disease. Since earning her doctorate from the State University of New York, School of Optometry in 2014, Dr. Jang has been practicing in Manhattan and the Bronx, and only recently moved back home to California in 2018. Dr. Jang is tri-lingual, proficient in Spanish and Korean, and able to perform examinations in both. During her spare time, she enjoys traveling, photography, hiking, snowboarding, and exploring new restaurants in search of amazing food.
Dr. Jang is licensed at the highest level under California law and is therefore certified to diagnose & medically treat eye diseases including glaucoma, macular degeneration, eye infections, and dry eye syndromes.